College of Software held Saimdang Scholarship delivery Ceremony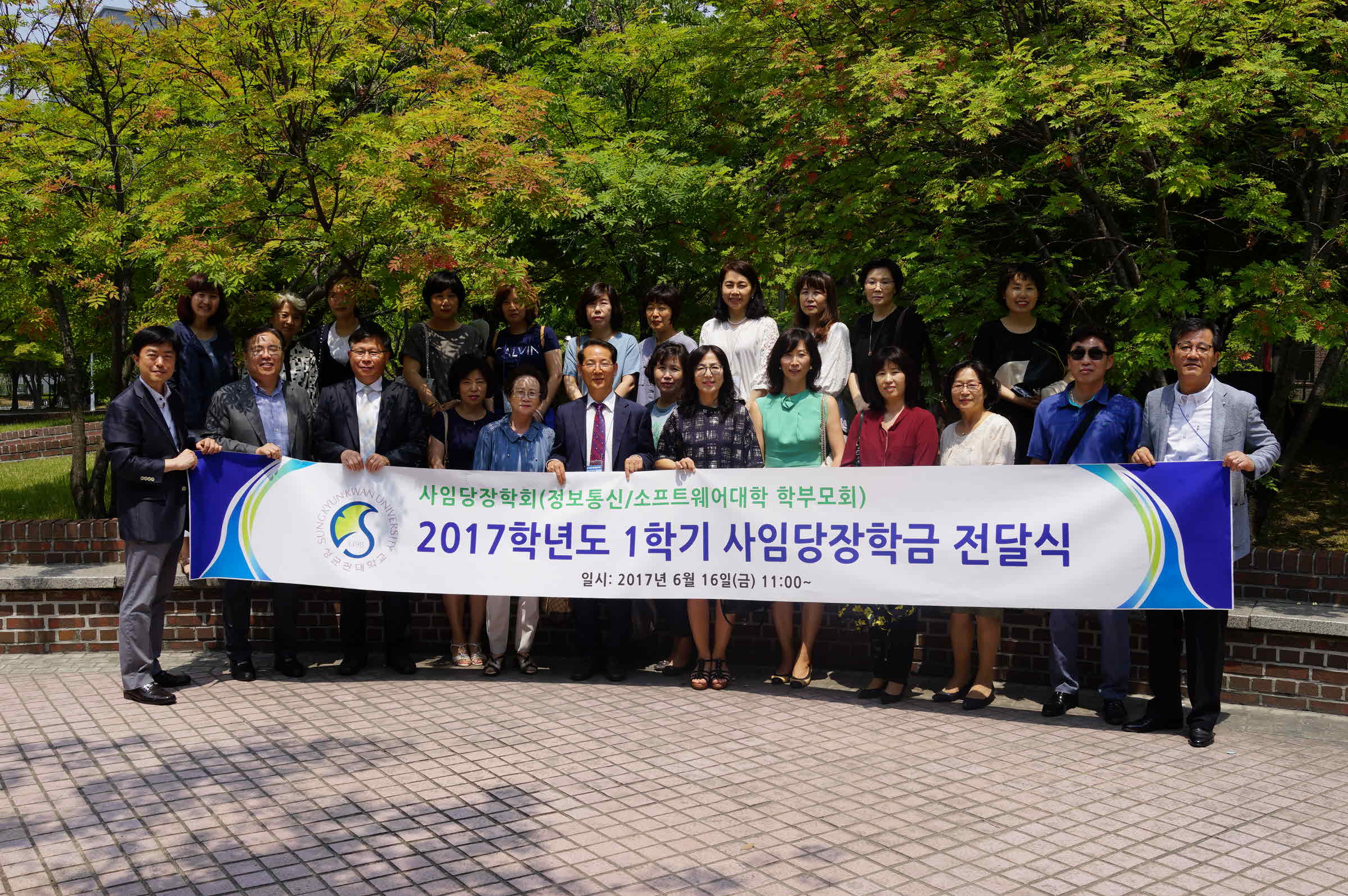 On 16th June 2017, Saimdang Scholarship Committee, the parents' association in CICE and College of Software delivered 'Saimdang Scholar' to both College's Dean, ROH, YONGHAN and EOM, YOUNG IK, and HAN, TAE HEE who is chair of Semiconductor System Department.
This scholar fund saved is about 55,000,000 and will be delivered to both College's students annually.
We appreciate this thoughtful scholoar-donation to parents, member of Saimdang Scholarship Committee.