Prof. Jang-Kun Song received the 'Society President Award' in 11th Display Day ceremony, which was held on 5th Oct, 2020.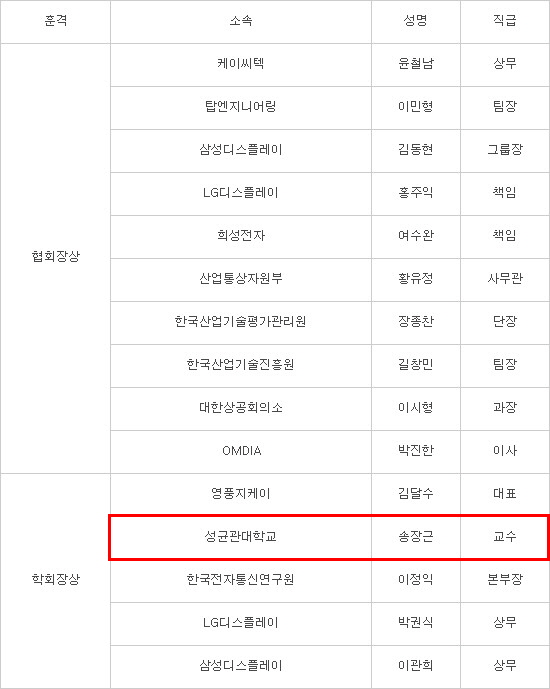 You can check the article at the below hyperlink.
https://www.etnews.com/20201005000057 (Kor)
The Display Day event has been held in the first week of October every year, since 2010 in South Korea, to promote the importance of the display industry. The global market share of displays made in Korea remained at the lead since 2002, and even exceeded 50% in 2012.